OUR CELEBRITIES
Walking into the Karen Sabag Couture house, each celebrity comes in with a vision of what they want and from there Karen has a vision of her own, which begins with her sketches that bring it all to life. From wedding days to red carpet events, lets start with Remy Ma who always chooses Karen Sabag.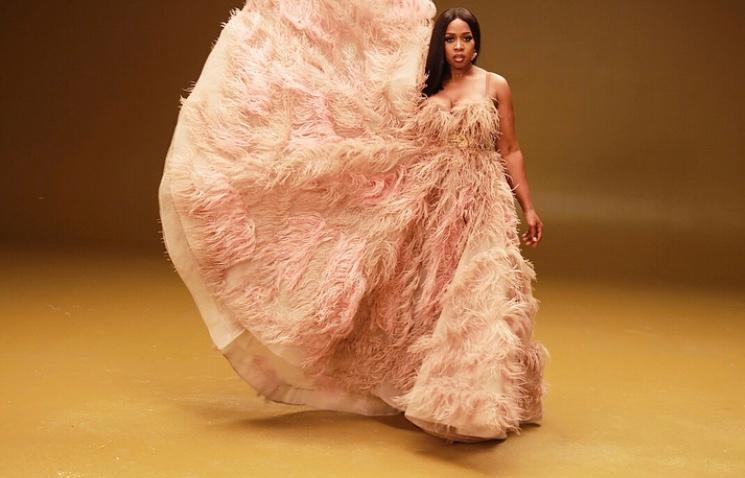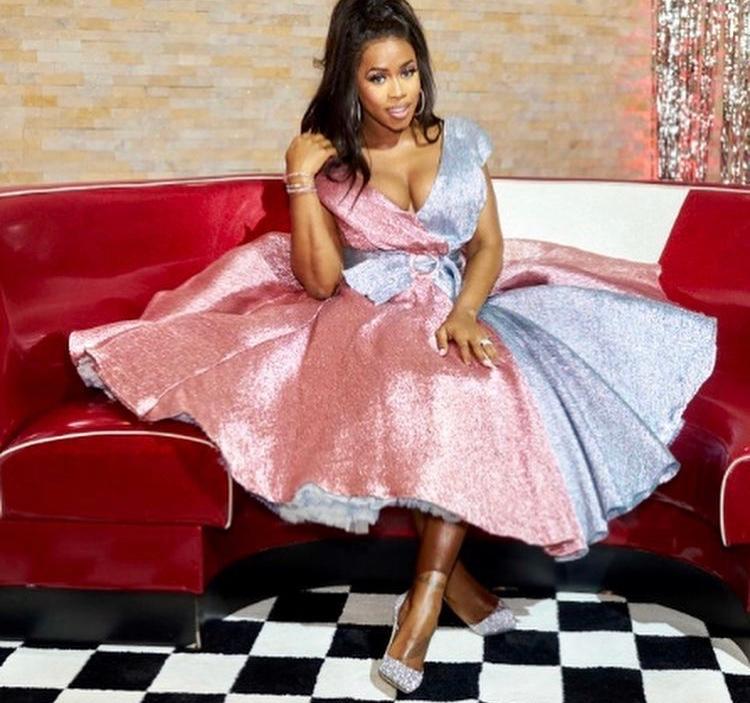 Miss United States 2013 and member of the real housewives Candice Dillard, came to Karen for her one of a kind dream wedding dress. Simplicity with a touch of hand placed and beaded bows. Which she later changed into another KS dress, that was short, playful and golden.
The LlCool J family, They celebrated their special day with us and their red carpet events, one being the Kennedy Awards. where Simone wore and all hand beaded gown with a finish of effortlessly open flow sleeves. Here are some captured moments…
From the doors of Dancing with the stars to our Couture house doors Peta Murgatroyd walked in with an idea, and Karen gave her three, For her special day we started with a silk cotton cocktail, Chantelle detailed corset and ended it with a bow in the back, to give it that extra touch. Dress two, was hundreds of yard of silk organza adding thousands of pearls, which were all placed and hand sewn on. To end the night dress three, with all hand sewn feathers given a soft touch with a beaded pearl belt.
After Peta and Max got married, of course then came his brother Val, who married Dancing with stars performer Jenna. For their rehearsal dinner Jenna, wore a captivating Karen Sabag dress. The dress was made of silk ribbons that was all weaved together to make this fabric which was handcrafted in Paris. For the final detailing golden button were placed and hand sewn to the sleeve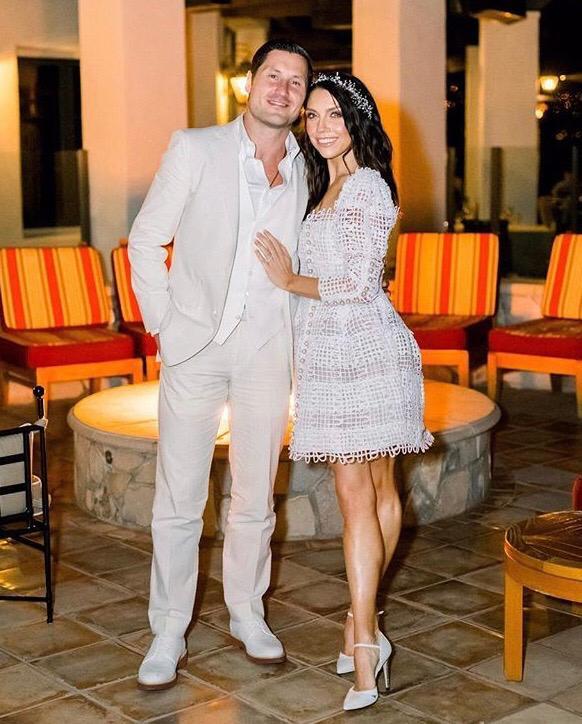 You will find Karen Sabag dresses around the world, one place being Moscow, Russia. Where Ashanti took a Karen Sabag Two piece with her on her world turn.